If you have seen a colored scripts like a fish from "Session Snapper v.4″ by Tanel Poder or OraLatencyMap by Luca Canali, you may be also want to colorize your scripts.
I've created the script for this purposes with predefined substitution variables.
Just download colors.sql and use it like that:

@colors.sql;
prompt ::: &_C_RED ***  TEST PASSED  *** &_C_RESET :::
prompt ::: &_C_RED *** &_C_BLINK TEST PASSED &_C_BLINK_OFF *** &_C_RESET :::

You'l get something like this:


In addition, i want to show simple example of printing histograms.
We can simple print histogram with query: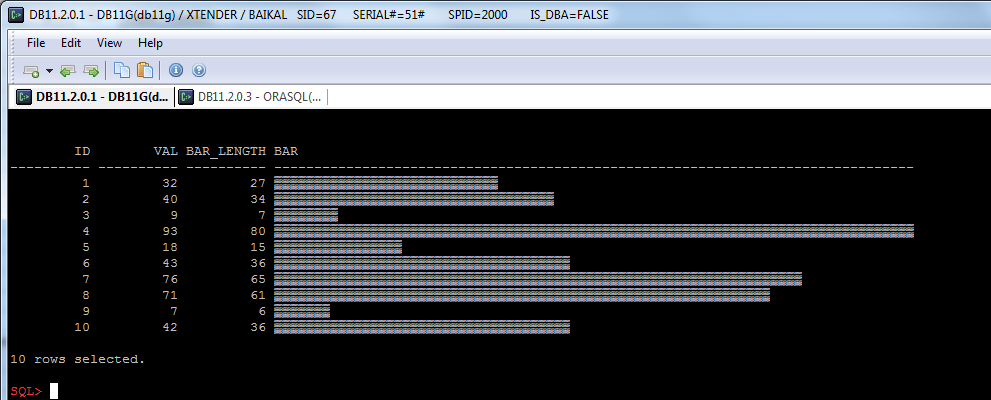 And now we can colorize it: